One vision, one purpose! Zorbung, the leader of Yvory, has recently released Yvory 220310. For those who are not aware, Yvory is a voxel editor for Tiberian Sun, Red Alert 2, and OpenRA editor. It edits VXL, HVA, VPL, and PAL files. It imports and exports Wavefront OBJ. It allows texture painting. It includes an asset manager for easy file management. It also features voxel paint & build, resize canvas & content, many rendering options, lighting setup, selection tool with scaling & rotation, a color limiter to restrict operations on specified colors only, and more...  Here are the official words about Yvory 220310:


Quote:

RA2YR Enhanced will soon be turning 2 years old! In case you're not familiar with it, RA2YR Enhanced is a high quality vanilla+ mod for Yuri's Revenge, aiming to enhance the original game experience without straying too far. Most important files have been brushed and cleaned up, and along with carefully set up community add-ons like Ares and Phobos, the game is now more stable than ever and able to play at the level of a weak human player, for endless offline fun!
But right before a new version update, I'm proud to release Yvory, a very powerful modding tool that can help modders make game assets for their own mods in a matter of minutes! For what is worth, Yvory is an acronym for Yuri's Voxel Factory.
This was initially intended for private use, but I've decided to make it available for everyone's benefit. Yvory is the only professional-level modding tool available for Red Alert 2 and Yuri's Revenge at this moment, so if you have any interest in modding the game then this is a must-have. With more than 50 features, including the ability to import and export models as Wavefront obj files from other 3D rendering software, modding the game is no longer a tedious task, in fact it has never been more fun!
Yvory - Mod DB
You can also use Yvory to show off your finished work by taking screenshots and animated GIFs which can be easily posted anywhere.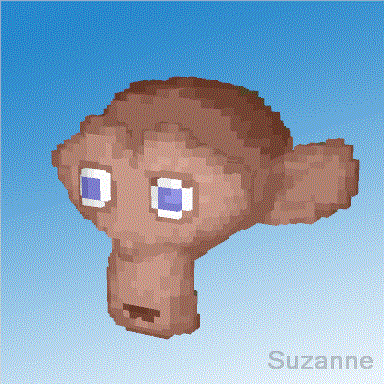 If you're a voxel artist and make a time-lapse or something interesting using this tool, please let me know so I can feature you in my future articles.
Get Yvory from the link bellow, and please read the requirements in the file's description.
Download Yvory - Mod DB
Keep in touch with the latest updates, new tools and more by following
RA2YR Enhanced:



If you are curious about Yvory, visit Yvory Topic at PPM Forums to obtain further information about it. You can grab the latest version of Yvory by clicking Here. Feel free to share your feedback and ideas about it, as well as report all the bugs that you find out Here or by replying to this news post. And that's all regarding Yvory for now. Stay tuned at PPM for more news about Yvory!